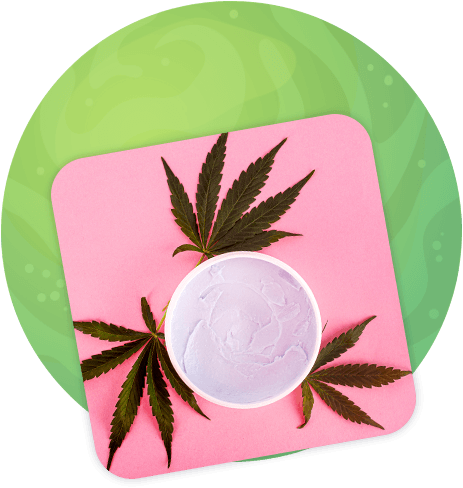 Topicals are lotions, ointments and balms applied directly to the skin. Cannabis-infused topicals are proving effective at relieving inflammation, joint pain, muscle sprains and more. They are also used in treating acne, bug bites and stings.
Plant Galaxy Dispensary is where you'll find a rewarding array of cannabis-infused topicals. These lotions, balms, and ointments are used to treat inflammation, joint pain, sunburn, stings, acne, muscle sprains, and a variety of skin issues. A variety of strains feature both THC and CBD options.
Top-Quality Cannabis-Infused Topicals
Our cannabis-infused topicals are applied directly to the skin. You will immediately feel relieving and energizing effects on the treated area. Fragrant, versatile, and simple to apply, cannabis topicals have become widely popular over the last decade. The staff from Plant Galaxy Dispensary is here to assist you in choosing the right topical based on your needs. 
Offering Marijuana-Infused Topicals
Now offering online ordering and in-store pick up, you can easily browse our full menu of topicals on our website. The process of adding items to your cart and checking out is simple. The team at Plant Galaxy Dispensary packages up your items with care and lets you know when everything is ready for pick-up. Offering free parking and an on-site ATM, Plant Galaxy Dispensary makes online ordering effortless.