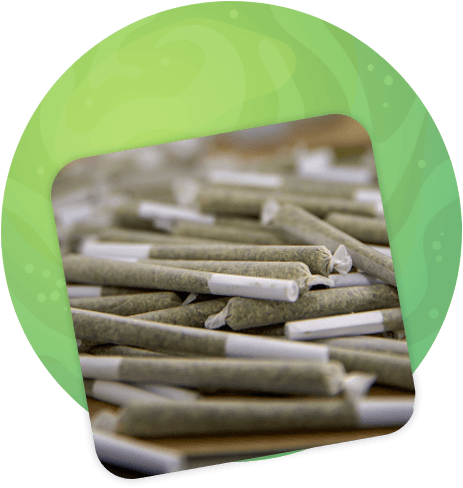 Pre-rolls are pre-made joints. They are convenient and avoid the need for expertise or extra gear. Simply light and enjoy. Pre-rolls are always consistent, available in a variety of strains, and can be purchased as single rolls or in packs.
Plant Galaxy Dispensary offers high-quality pre-rolls for your convenience. Forget the mess of rolling a joint yourself. You don't need to be an expert. We've simplified the process, providing a consistent product you'll thoroughly enjoy. The craft cannabis found in our pre-rolls is some of the best in the area. Still have questions? Our friendly and knowledgeable staff is here to assist in every way.
Convenient Cannabis Pre-Rolls
Our pre-roll selection is extensive. We include sativa, indica, and hybrids able to be purchased as singles or in packs with a clear indication of THC and CBD levels. You always know what you're buying. Whether you're trying something new or looking for a familiar favorite, we have you covered at Plant Galaxy Dispensary. 
Get marijuana pre-rolls from Plant Galaxy Dispensary!
For those struggling to find the availability to stop by in person, we recommend online ordering. View our astonishing pre-roll menu, complete with specific descriptions and images. Choose your products and submit your order. Plant Galaxy Dispensary will hand-select your products and have them ready to pick up in-store.