The Down to Earth Cannabis Shop
Your voyage starts here.
If you're looking for recreational cannabis and CBD goods, Plant Galaxy Dispensary offers a progressive menu paired with neighborly service. Whether you are new to the cannabis world or have vast experience, our team is happy to help guide your journey to improved wellness. For unparalleled services across Riverside, Moreno Valley, Grand Terrace, Colton and Highgrove, CA, Plant Galaxy Dispensary is the best choice for your cannabis needs.
Check Out Our Daily Deals
From discounts on waxes to carts to edibles, there's a Daily Deal that's right for you every day of the week.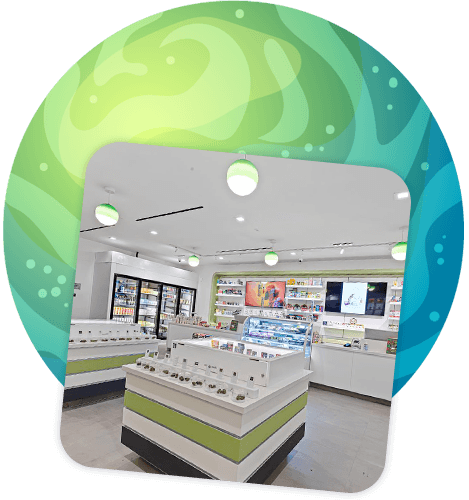 Recreational Cannabis &
CBD Products
We encourage you to browse our products, including flower, pre-rolls, edibles, and beverages, to name a few. Plant Galaxy Dispensary supports quality with reasonable pricing–and we're centrally located! To learn more about cannabis and the products we specialize in, give us a call today at (951) 900 5011. Our educated staff looks forward to consulting with you.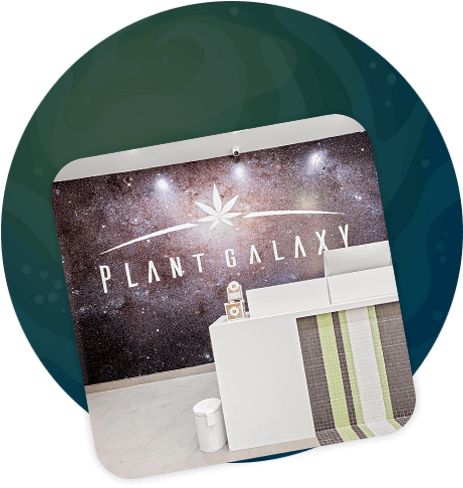 Top-Quality Cannabis Dispensary in Riverside, CA
Cannabis shopping made easy
Our Riverside location provides free parking and an on-site ATM. Step inside and find friendly faces, a comfortable environment, and confidence in your cannabis purchase. If you would prefer to shop our website and place an order online, we accommodate your busy schedule with a seamless in-store pickup.