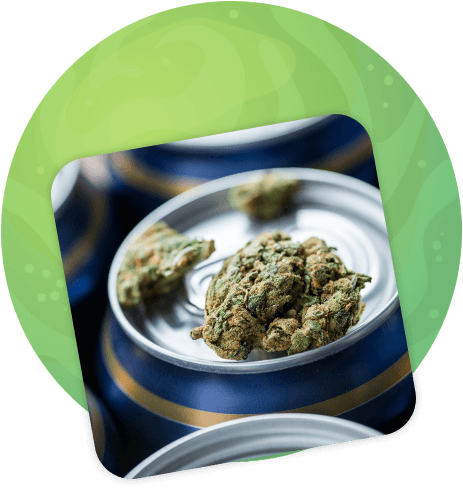 Cannabis-infused beverages are a tasty alternative to enjoy a high. Available in wonderful flavors and a variety of THC or CBD levels, our cannabis cocktails offer no odor and are a lower calorie option over edibles.
Our Collection of Cannabis-Infused Beverages
Eliminating the odor of pre-rolls or flower and avoiding the calories from more conventional edibles, beverages still provide both THC and CBD varieties. Choose your preferred potency level and let our beverages exceed your expectations.
Enjoy Our Cannabis Beverages
Our twisted beverages are great options for the weekend or unwinding after a long day of work. Enjoy on your own or with friends. If you're finding it difficult to browse in-shop, no worries. Feel free to peruse our menu online. With online ordering and in-store pick up, you can easily enjoy your favorite cannabis products from Plant Galaxy Dispensary.