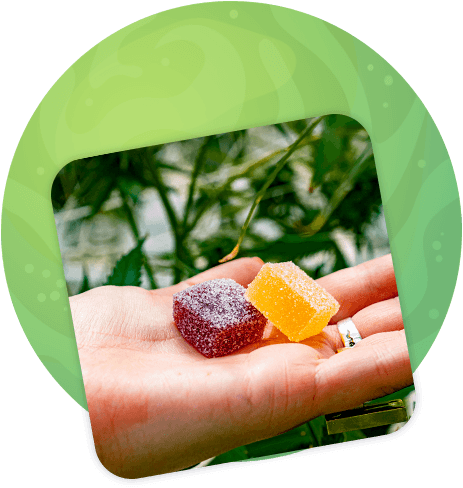 Edibles are a delicious and effective way to enjoy the long-lasting effects of cannabis. Gummies, chocolates, cookies, brownies, and other treats are common forms of edibles that are subtle, easy and potent.
Plant Galaxy Dispensary includes an extensive menu of edibles. With indica, sativa, hybrid, and CBD varieties on our shelves, you're sure to find the ideal tasty tidbit. Edibles are a great way to enjoy a high while keeping it discreet. 
Cannabis-Infused Edibles
Edibles are incredibly popular and cater to your lifestyle and preferences. Enjoy them to spark creativity or to relax at the end of a long day. Whatever the occasion, Plant Galaxy Dispensary has something delicious for you. Our experienced team is ready to point you in the right direction.
We have the marijuana edibles for you!
Should you find yourself too busy to browse our products in-shop, take advantage of our cannabis-infused edible menu online. When you find something that piques your interest, add it to your cart and check out. We'll package up your items and let you know when they're ready for pick-up. With free parking and an on-site ATM, Plant Galaxy Dispensary ensures an easy, quick, and satisfying process.